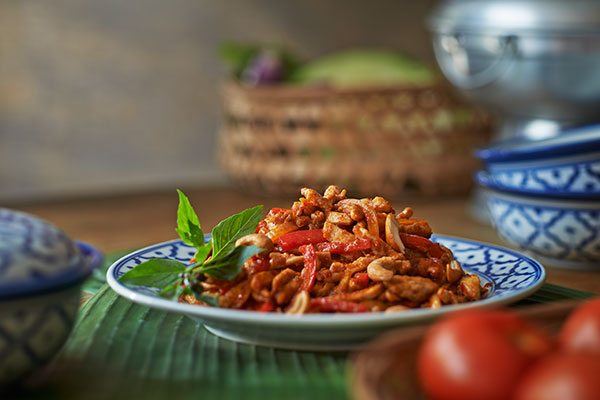 Serves 4
Prep Time: 10 mins Cook Time: 15 mins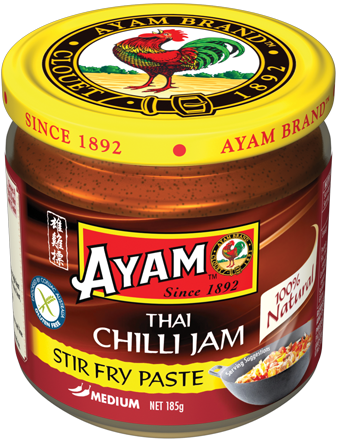 Ingredients:
2 tbsp peanut oil
500g boneless chicken, cut into strips
1 onion, thinly sliced
1 red capsicum, deseeded and sliced
2 tbsp AYAM™ Thai Chilli Jam Paste
1 tbsp AYAM™ Light Soy Sauce
1 tbsp lime juice
1/2 cup roasted cashew nuts
1/2 cup Thai basil leaves


Method:
Heat half the oil in a wok or large nonstick frying pan over medium-high heat.
Stir-fry the chicken in batches for 3-4 min until golden brown. Remove from heat and cover to keep warm.
Add remaining oil and onion to the wok and cook for 2-3 min.
Add capsicum, stir-fry for a further 2 min.
Return chicken to the wok, stir in the Chilli Jam paste, Soy Sauce and lime juice. Stir until warmed through and coated in the sauce.
Garnish with cashew nuts and basil leaves. Serve with steamed rice.