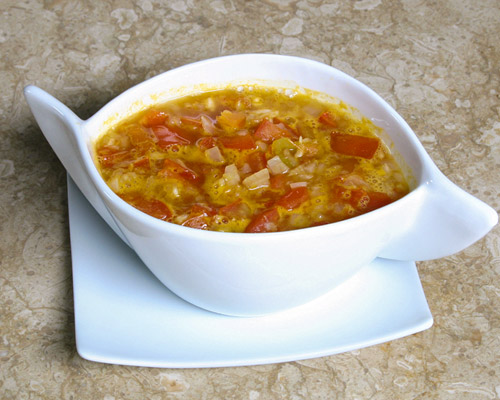 Makes 2 cups


INGREDIENTS
400g diced tomatoes
1 onion, finely chopped
2 cloves garlic, crushed
1/4 cup orange juice
1 tablespoon white vinegar
2 tablespoons honey
2 tablespoons AYAM Plum Sauce
1 tablespoon AYAM Thick Soya Sauce
MIXING
Combine all the ingredients in a small saucepan and bring them to the boil.
Reduce the heat to low and cook for another 20 minutes, until the sauce has thickened. Stir occasionally.
PRESENTATION
It is ideal served with grilled, fried, barbecued and roasted meats, chicken and fish. Try it also as a dip or spread to serve with crackers and cheese!