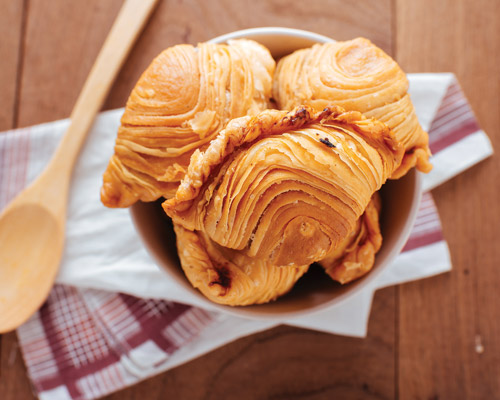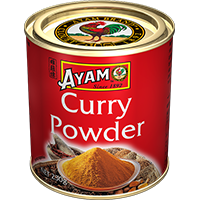 Ingredients:
½ tbsp AYAM™ Curry Powder
1 onion, chopped
1 potato, chopped
1 tbsp cooking oil
Few curry leaves
100g minced beef
½ cup water
120g flour
50g margarine
Vegetable oil for deep frying
Dipping Sauce AYAM™ Sweet Chilli Sauce
Method:
• Mix curry powder into paste with some water.
• Heat up oil and fry onion, curry leaves and curry paste mix.
• Add in beef and potato accordingly.
• When aromatic, add water to simmer until potato is cooked. Allow filling to cool.
Pastry
• Sift flour. Add margarine & cut into pieces and add to the flour.
• Rub margarine into flour with tips of fingers until it resembles fine breadcrumbs.
• Add cold water to bind and roll lightly into a ball.
• Rest 10 min. Roll out pastry. Cut out round pastry about 10cm in diameter.
• Place about 1 ½ tbsp of filling. Fold pastry in half then pinch the edges flat and manually crimp the edges for a rope effect.
Frying
• Heat oil for deep frying.
• Deep fry curry puffs on medium heat until golden brown.
• Serve with sweet chilli sauce.