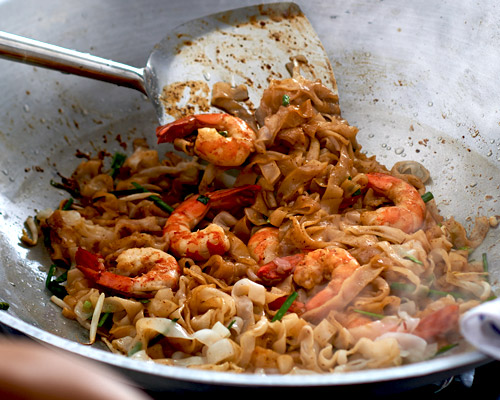 Serves 4
Prep 10min
Cook 5min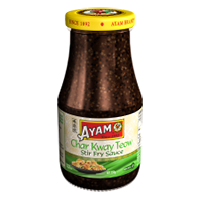 Ingredients:
2 tbsp oil
1 garlic clove, chopped
500g peeled raw prawns, tails intact
250g AYAM™ Char Kway Teow Stir Fry Sauce
50g fresh rice noodles
3 spring green onions, chopped
100g bean sprouts
½ bunch garlic chives, chopped
Method:
• Heat oil in a large wok over medium heat.
• Cook the garlic and prawns, stirring until cooked.
• Add the Char Kway Teow Sauce and stir until heated through.
• Add the blanched noodles and spring onions to the wok.
• Stir until ingredients are coated in the sauce.
• Topped with bean sprouts and garlic chives to serve.