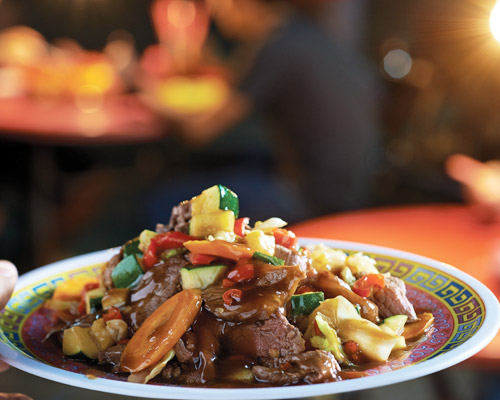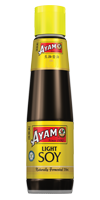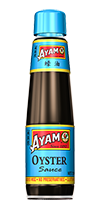 Ingredients:
2 tbsp vegetable oil
500g beef rump steak, finely sliced
1 garlic clove, crushed
4 cups assorted stir-fry vegetables
1 chopped red chilli (optional)
1 tbsp AYAM™ Light Soy Sauce
1 tbsp AYAM™ Oyster Sauce
1 tbsp AYAM™ Fish Sauce
1/4 cup chopped coriander
Steamed rice to serve
Method:
• Heat 2 tsp oil in a large wok or saucepan over high heat.
• Fry half of the beef for 1-2 minutes until browned.
• Remove from wok and repeat with remaining beef.
• Add remaining oil to the wok, add garlic and vegetables and chilli, cook for 2-3 minutes until tender.
• Return beef to the wok.
• Stir in the Light Soy Sauce, Oyster Sauce and Fish Sauce.
• Cook until heated through.
• Sprinkle with coriander.
• Serve with steamed rice.